Dear Visitors,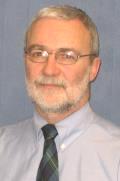 On behalf of the friendly citizens of Humboldt I extend a warm welcome to our community. We are proud to be 2007 Communities in Bloom winners, home of the Humboldt Broncos Junior A Hockey Team and the host City for the 2008 Quill Plains Winter Games.
Whether you are in Humboldt for a day or a week, for shopping or meetings, for a special event or sporting event, visiting friends and family or just passing through, I think you will enjoy your experience in our City.
We have a wonderful sense of community in Humboldt. We are proud of our heritage and of our modern facilities. We are excited about new growth and development happening. New homes, new businesses, construction, growth of our labor force, availability of jobs and strength of our business community are all evident throughout Humboldt and area.
The quality of life in Humboldt is something we are all proud of. We have affordable housing, excellent health care, and tremendous educational facilities and recreational facilities. We are one of two communities in Saskatchewan that have achieved the impressive designation of the Safe Communities Program.
When in Humboldt, be sure to visit our wonderful Museum and Gallery, check out the Water Tower restoration project or stop in at the Humboldt and Area Vintage and Antique Club. Take time to enjoy a round of golf on our impressive 18-hole course, visit our beautiful indoor pool and waterslide, take in a hockey game at the Elgar Petersen Arena or check out the curling action at the Uniplex. Spend time shopping, touring and taking advantage of the fine hospitality services provided in our community. Be sure to experience our variety of self guided tours, introducing you to Humboldt and area's history, churches, interesting sites, golf courses, museums and art attractions.
We hope you enjoy your stay with us. Thank you for visiting Humboldt!
See you again soon,


Malcolm Eaton
Mayor