Bowling
710-16th Street
Phone: (306) 682-2344
Looking for some indoor fun and exercise? Head over to Kemway Lanes for some 5-pin bowling. With 8 lanes and automatic scoring, everyone can join in and have fun. And if you're looking for something new, try glow-bowling! Black lights, neon bowling balls and music just add to an already great time.

Co-Ed Volleyball
The sport of volleyball is popular at all levels from elementary school to recreational. There are hundreds of people playing across the country, why not be one of them? Co-Ed Volleyball runs throughout the winter at the Muenster school gym, and is a great way to have fun and get some exercise.

Cross Country Skiing
Dixon Ski Trails 8 km NW of Humboldt & Humboldt Golf Course
Phone: (306) 682-5568
The Carlton Trail Ski Club grooms and maintains trails at both the Humboldt Golf Club and at the Dixon Ski Trails just northwest of Humboldt. There are a variety of trails for different skill levels, groomed trails, skate skiing trail, and 5 km of groomed trails on the golf course.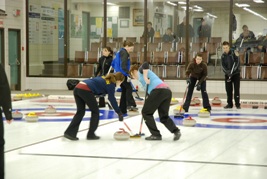 Curling
Uniplex, 619-17th Street
Phone: (306) 682-2123
Visit the Curling Club website.
A truly Candian sport, join us at the Humboldt Curling Rink to play or watch some great curling. The rink has 6 sheets of ice, and the licensed lounge upstairs is equipped with a big screen TV and pool table. The lounge is open evenings and weekends during the curling season, so stop in to visit, watch curling, and have a good time.
Fishing/Ice Fishing
Enjoy fishing all year round near Humboldt! Humboldt area has numerous lakes with excellent fishing opportunities for pike, walleye and perch.
Geocaching
Explore Humboldt and area as you search for hidden caches that are placed in various locations using your GPS device or smartphone. For more information visit geocaching.com and enter your postal code or visit saskcachers.com to find caches in the area.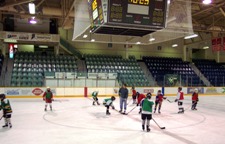 Hockey
Elgar Petersen Arena, Uniplex
619-17th Street
Phone: (306) 682-2597 or (306) 682-5016
To view the Arena Schedule, please click here.
Hockey is a strong winter tradition in Humboldt. If you're in Humboldt during the hockey season, head to Elgar Petersen Arena and enjoy watching the SJHL Humboldt, Broncos, minor hockey, women's hockey or recreational hockey. Ice rental rates and dry floor rates are available.

Humboldt Aquatic Centre
Uniplex, 619-17th Street
Phone: (306) 682-2597
Visit the Aquatic Centre's website.
There's something for everyone at the Aquatic Centre! Whether you want to sit back and relax in the 20 person hot tub, or tackle the 186 foot waterslide, you're guaranteed to have a good time. Kids can play in the 0.6m tot pool with spray fountains, pool toys, and sloped beach entry. Everyone can enjoy the 25m, 5 lane main pool, especially with pool toys like the 15m long inflatable snake.


Humboldt Golf Club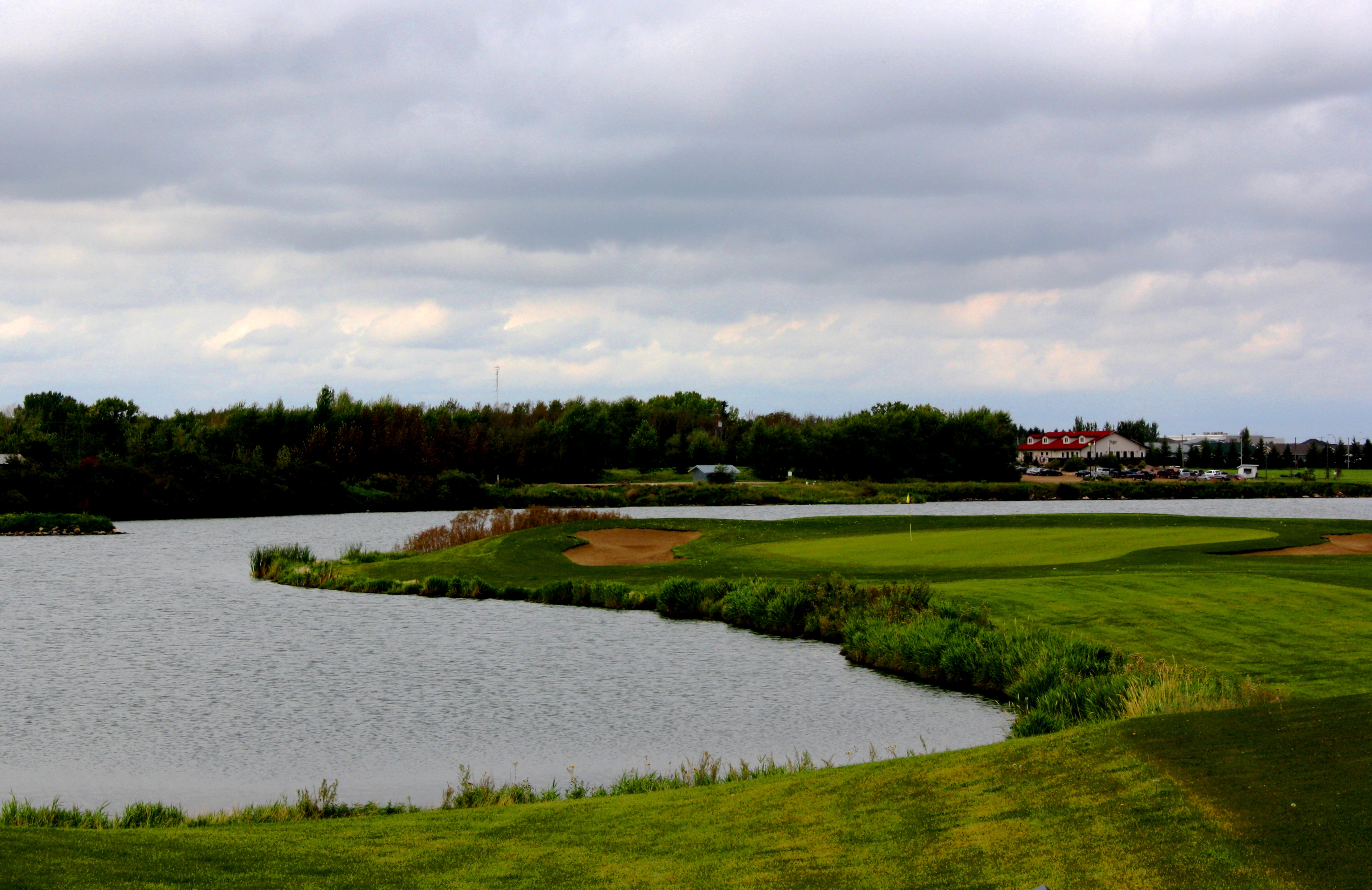 1300-1st Street
Phone: (306) 682-2833
Visit the Humboldt Golf Club's website.
Challenge yourself on the beautiful Humboldt Golf Course. Tee off on a beautiful 18-hole golf course with grass greens, watered tree-lined fairways and unique greens. The fully stocked pro shop, equipment rentals, driving range, power carts, CPGA golf lessons and tournament packages are some of the services offered.

Hunting
The Humboldt area has excellent waterfowl hunting opportunities with large populations of ducks and geese. There are great opportunities as well for big game hunting of deer, elk, and moose.

JCI Humboldt Spray Park
Water Ridge Park
NE of the Visitor Information Centre/Mini Golf
Phone: (306) 682-2597
The newly constructed JCI Spray Park is now open. The Spray Park is on a 1,200 square foot concrete pad and includes several unique spray features. The Spray Park is open 8:00 am to 8:00 pm daily in the summer, while the rest of the park boasts great trails and beautiful open spaces.

Mini Golf
201-8th Avenue
Phone: (306) 682-4990
Challenge yourself to our par 35 18-hole mini golf course. Putt your way through a wide range of obstacles resembling community businesses and attractions. Group bookings are available!

Paintball
8 km west of Humboldt
(Drive west on Hwy #5, then north 6.4 km on Grid 669, then 3.2 km west.)
Phone: (306) 682-3053 to book an appointment
Gather your friends and visit the Humboldt Paintball Sport Club. All supplies are available to ensure you have a great time. There are 3 ranges, 12 guns to rent and CO2 fills are available.
Public Skating
Elgar Petersen Arena, Uniplex, 619-17th Street (indoor rink)
St. Dominic School Grounds, 2nd Avenue & 6th Street (outdoor rink)
To view the Arena Schedule, please click here.
Public skating can be enjoyed all winter in Humboldt, whether it's indoor or outdoors. Stop at the Elgar Petersen Arena for indoor skating on artificial ice, or stop by St. Dominic School for a skate on the outdoor rink.

Skateboarding
Uniplex Grounds, 619-17th Street
Phone: (306) 682-2597
The Humboldt Skateboard Park has it all. Experience this amazing park that has all of the exciting ramps and rails sure to please the most avid enthusiast!

Snowmobiling
For more winter fun, head out on the snowmobile trails. The trails take you to Muenster, St. Gregor, Englefeld, Watson, and Naicam. From Naicam, you can join the major trail system that leads north to Melfort or east to Greenwater Provincial Park.