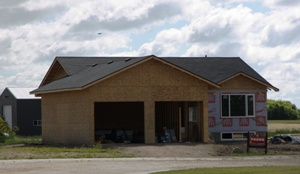 The City of Humboldt maintains an inventory of single-family residential lots. These lots are available in various locations throughout the City of Humboldt.
Purchasing Requirements
All lots sales are subject to the purchaser executing an "Application For and Option to Purchase Property" in the prescribed form as it may vary from time to time. All terms of sale and selling price will be included in the agreement.
General Terms for Purchasing a City Lot
The purchase price for the land will be comprised of the price for the land and the price for certain services to the parcel of land. The extent of services to the property may vary depending on location. The purchase price shall be paid:
By a non-refundable deposit of $4,000.00
By payment of balance of purchase price within 6 months of executing the agreement or when construction commences, whichever is the lesser.
The City has in place mechanisms to prevent the purchase and re-sale of city lots.
Taxes will be assessed from the date of the execution of the agreement unless waived by an incentive policy put in place by the City of Humboldt. All title transfer fees are to be paid by the purchaser. The City of Humboldt currently offers tax incentives on new development, details of which would be explained to the purchaser when executing the agreement. All lot prices are subject to GST.
For further information please contact Humboldt City Hall at (306) 682-2525. This information is meant only as a guide. The policies of the City of Humboldt as they are set at time of purchase shall be final.
Residential Lots available on 101st Street - please click here for more information or to view the lots please view map (Note: lots are on the right hand side of the map)